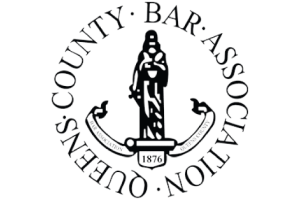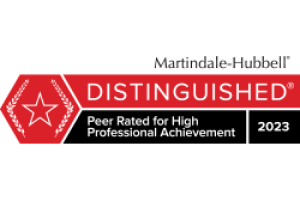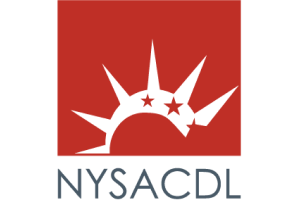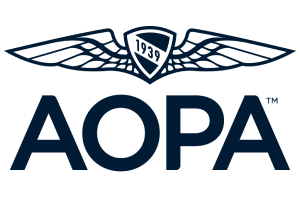 How Does an Attorney Typically Use His Time for a DWI Case?
Firstly, before the attorney actually puts any time into the case, he has to learn and keep up with every facet of the law regarding DWI cases. A good attorney would be on top of every little nugget that came through the court system that might be helpful in trying a DWI case, so the attorney would have put in a lot of time before he even talked to the client. A good attorney would then sit down with the client and spend an hour or more just going over their case, because firstly, he would want to know everything about the client's background because these kinds of things could be crucial to the case. He would then want to know everything about what happened: how the person was made to stop, what they were doing at the time, who else might have been there, who saw it happen, what did the officer do, what did the person do, what happened then, or what happened when the person went to the police station etc.
The attorney would need to look at all of the documentation, and he would have to look at a lot of things that a lay person might think were unimportant. It would be crucial for the attorney to put in the time right in the beginning, to just learn the case and learn everything about it. They would probably go to court with the client several times even if the client negotiated a disposition, so it usually would not be resolved all that quickly. The attorney would have to work at it; he would have to talk to the DA and then talk to the DA's boss and often he would have to talk to the DA's boss's boss before they reached a satisfactory agreement, if they reached an agreement at all. It would entail many appearances and a lot of time, so there would be no point in skimping on any of that if the person wanted to get the best possible results.
At the same time, the lawyer would also be preparing for the possibility of a full-blown trial. This is something you and he may want to avoid, but it may become necessary so it should be prepared for. Based on these factors, you can imagine the amount of time that would go into just the beginning of a case, before they ever reached the point of having hearings or a trial.
Would Someone Get A Better Result If They Hired The Most Expensive Attorney?
No; this should not matter (within reason), which is one of the reasons it is important to talk to more than one lawyer. The client would generally not be involved in the legal field, so he would really have no idea what a good attorney should charge or what should be a fair price. Some attorneys charge $20,000 for a DWI, because supposedly they can get a result that nobody else can. I just cringe when I see that because there is never a DWI case that should cost that much, although in the same way, someone should never have a DWI case that would cost $500 or $750.
The client should talk to the attorneys they are considering and find out what they are planning to do. I give the client different prices depending on how far we would have to take the case, so if the case was settled in the end, the person would not have to pay as much as someone who wound up with a weeklong jury trial. These are things that should be spelled out upfront, and the only way someone would know this would be to talk to a few lawyers and then get an idea of what a fair price would be. It should not be that hard as long as the person puts a little effort into it.
How Can Someone Decide Between A Low-Cost Attorney And A Quality Attorney?
Hiring a very low-cost attorney would not serve the person well, because it would almost be like not having an attorney. The client can do the math themselves in terms of how many hours would go into the case and can see that an attorney could not possibly do it for the prices that low cost, mass production lawyers charge. This is just my opinion, and another person's opinion may differ. Someone may think that somebody charging $750 could give them everything they needed, although that seems very unrealistic to me. The person would be putting themselves into serious jeopardy, and once done it would not be able to be undone. I would suggest the person be very wary about it, because I am not the only good lawyer around; there are plenty of others, but none of us can possibly handle a DWI case with all of its ramifications for those kinds of numbers. We would be out of business in no time because it just can't be done. The only alternative would be to just handle the case in a quick manner to get a quick and easy disposition, something that I am not willing to do — and I do not know any good, reputable lawyers who would be willing to do that either. My own advice would be to bite the bullet and get a quality lawyer because I don't think that you would regret it.
How Can Someone Choose Between Attorneys Who Charge A Similar Amount?
Obviously, if someone has seen a couple of attorneys who both gave the impression that they would do the job properly, but one of them was charging a fee that, given all the circumstances, seemed to be fair while the other one wanted much more money to do the same thing, then obviously unless the attorney who was charging more could show how they were superior to the other good lawyer, it would be a very easy choice for the person. Most of the time, there is a good reason why fees are what they are, although some lawyers do overcharge, but those do not really last for too long. If two lawyers are charging approximately the same and seem equally well qualified and motivated, you're already ahead of the game. Just follow your instincts and choose the one you feel most comfortable entrusting your future to.
For more information on Use of Attorney's Time in a DWI Case, a free initial consultation is your best next step. Get the information and legal answers you're seeking by contacting our law firm at (718) 793-5700 today.
Client Reviews
Free Consultation
Fill out the contact form or call us at (718) 793-5700 
to schedule your free consultation.