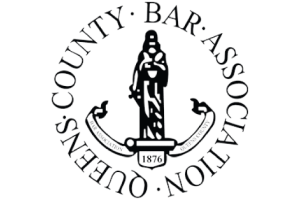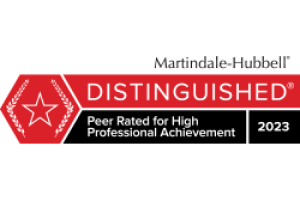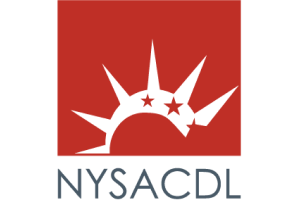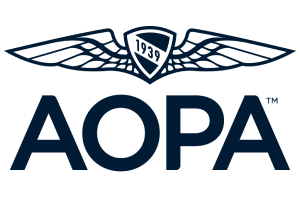 Client Testimonials
"Mr. Kane is extremely knowledgeable about the law. He always took the time to talk with me and explain things about my case from our first phone conversation to my court appearance. I could say that Mr. Kane won my case because I received the BEST possible outcome. His cost is very reasonable! I hope I never have to use his services again, but if I do I will diffidently call Mr. Martin D. Kane again." – Kathleen U.
---
"Mr. Kane is an intelligent and resourceful lawyer. He is knowledgeable and caring. Mr. Kane has helped my family on numerous occasions and I am very grateful. You cannot go wrong with him as your attorney." – Maggie G.
---
"We came to Mr. kane to get legal representation for our grandson. From the very outset, we were all very comfortable with him. He is very insightful and provides the needed consolation without losing touch with reality by offering unrealistic expectations. His follow-through with our grandson at crucial moments in the case was remarkable. He was always right there when we needed him and never more than a phone call away.
We would be remiss if we did not express our deep appreciation for the long hours Martin D. Kane spent getting my grandson through from morning until late in the night.
I was not expecting such a reasonable price range for the services of this high caliber lawyer. Just to share my thoughts: I knew I would spare no expense for the well being of my grandson. Fully aware that I live on a tight budget, I still knew that I would use money from all sources to secure the best lawyer possible. As Mr. Kane and I began to discuss the fee, not knowing just yet how much it would be, I found myself lost in thought:
Riding the trains one day, a woman got on with a cup and began singing for her supper. I now had visions of myself walking beside her singing for my supper as well, for surely little, if any money would be left for food once the lawyer was paid. Wrong! His fee was reasonable — a stretch for my modest financial situation but definitely reasonable with money left over for food. 🙂
Finally, My family and I extend an immeasurable amount of thank you to Mr. Kane. His love for the work he does, his honesty, his wealth of knowledge, his level of success and so much more, make him a legend in his own time.
appeals to our Grand Creator, Jehovah God, has led us to this magnificent lawyer. Our lives are governed by following Divine guidance. How happy we are that, because he cares for us, he never disappoints. We thank him for Mr. Kane and, as in all things, the highest praise belongs to Jehovah." – Lee L.
---
"Mr. Kane did a great job in helping us reach an abnormally stellar result, despite imperfect circumstances (and at a fraction of the price of others). His broad experience paid off and everything is back to normal." – Chad L.
---
"Looked up BEST RATED Lawyers in Queens and Martin D Kane popped up along with others on Google search, knows every law on paper!" – Sean H.
---
"Never needed a lawyer before and went with Mr. Kane based on his reviews. So glad that I did! Mr. Kane is now my lawyer of choice and/ or recommendation. The man is kind, caring and truly a great lawyer. Helped me beat out a "reckless driving charge " and reduced to a minor fee and more importantly nothing on my record or jail time. I thank him for his hard work and from the beginning, he put me at ease and went straight to work for me. One court date was all it took.
Hope I never have to deal with any courts ever again but if I do I have a lawyer that I can rely on to make things better. Thank you, Mr. Kane.
" – Shawn R.
---
"Mr. Kane is an attorney that will strive to help you for the best possible outcome, I highly recommend him." – Azam R.
---
★★★★★ – Joseph M.
---
"My fiance and I were arrested at LaGuardia Airport for illegal possession of a loaded firearm. We both are from the Midwest and have always traveled with our firearms. With this being our first time to New York, we did our homework and thought we were doing everything legally. Turns out, we weren't. We went to the ticket counter to check our bags and claim our firearms. The agent called the police and we were arrested, handcuffed and taken away right there at the ticket counters.
We spent about 12 hours that day dealing with the booking, time spent locked up, and seeing the judge. We were finally released from the court with charges of illegal possession of a loaded firearm, which is a class C felony. In New York, a firearm with any ammo near it is considered "loaded". Frightened, our pro-bono lawyer suggested we hire an experienced lawyer to represent us considering the seriousness of the charges. We faced a minimum of 3½ year to a maximum 15 years if convicted.
Upon our return home and after much research, we came across Martin Kane. Kane, who had contributed to articles in the New York Times which discussed similar legal situations, appeared to be an experienced lawyer who had represented high-profile public figures (politicians, athletes, etc…) with great success. After a phone call, he assured us that he could handle our case. We hired him. Martin was very thorough in his work and explained clearly what was needed for the best possible outcome. In the end, we plead guilty to a violation for 'disorderly conduct' and received a $250 fine plus a court cost of $120. This was a great outcome. Not only did Martin get the charges reduced to a violation (a noncriminal offense) without a 1-year conditional discharge but he was also able to get the court case sealed under 160.55 ruling. Our records remained clean, all fingerprints, mug shots and even the arrest report was destroyed. Martin was very professional.
He had passion for our situation and wanted to help us out. He was happy to represent us. We highly recommend Martin Kane to anyone dealing with a similar situation in the Queens, NY area. In the end, we were able to walk away without any harm done to us or our futures." – A Criminal Defense Client
---
Absolutely a great lawyer! Extremely knowledgeable, gives you very accurate advise, and tells you exactly what needs to be done. Highly recommend him.
Mr. Kane went above and beyond to help me!" – Vivek P.
---
I called this law office and spoke to Martin Kane in reference to a speeding ticket and a second ticket received from the same state trooper. I already plead guilty and paid this ticket in 2014, but the second ticket just appeared with a court date.
Mr. Kane immediately referred me to someone else, who called me within 15 min. He informed me the second ticket would not add any points onto my record and that their services were not necessary…. How AMAZING is that !!!! I highly recommend this firm…. My next speeding ticket will definitely fall on the desk of Martin Kane !!!!" – Tee B.
---
Extremely efficient and reliable. He gets the job done and actually cares about his clients. He delivered better than expected results. He follows up on you years after the case has been settled to make sure you are doing okay. If you need an attorney to handle your case Martin Kane is the man for you." –
Shawn R.
---
I am very happy to give Martin Kane a thumbs up. I came to Martin with a very serious matter that could only be handled by an experienced professional. I was very pleased with the results I got and I attribute the results to Martin's experience and insight. Bottom line, if you want quality service and a favorable outcome, choose Martin Kane. I could not afford to leave the outcome of my case to chance… can you?" – Marcus Parks
---
"In May of 2016 while visiting NYC for work I was transporting my firearm in a locked TSA approved case. This unbeknownst to me, is not legal in the state of New York. I knew that my state, which my gun permit was issued in, was not in agreement with the state of NY so the firearm never came out of its locked case. When my work in NYC was done I was set to fly out of LaGuardia airport so as I check my bags with the ticket agent I declared that I needed to check my firearm that was locked in its TSA approved case, I had gone this countless time before as I travel for work. The ticket agent walked away for a moment and made a phone call. I assumed he was looking for the declaration tag to fill out and put with my case. This was unfortunately not what he was doing, he apparently called the Port Authority police which surrounded me. I explained that I was trying to check my firearm and showed them my concealed carry permit. I was then informed that I had to have a NY gun permit or I was a Felony charge for Criminal possession of a weapon. I was taken to the Port Authority police station on the airport property in handcuffs and fingerprinted and processed. I was then taken to jail where I was told that I would see a judge shortly. Almost 18 hours later I went in front of a judge who set my bail and told me I had to reappear 2 months later.
After I was released I was able to do some research and knew that I needed to find the best lawyer possible! My future was on the line because the state of NY doesn't like guns. I was facing a felony with 3.5 years in prison for something that was normal in the state that I am from. While doing my research I came across several lawyers, but one stood out of the crowd and his name came up in a lot of searches and articles, Martin Kane! I gave him a call on a Monday morning and after a few minutes on the phone I already knew this was the person I wanted to represent me. He already knew all of the details that I really didn't even need to elaborate on because he was so experienced in these cases. He knows the gun charges and processes like the back of his hand and he has been practicing in Queens for 40 years, which made this awful process so much easier. Mr. Kane gave me some homework to do and put together which he used to present a strong case to the DA and the Judge. Mr. Kane was able to get my felony charges dropped and only pay a small fine just a few months later and prevented me from having to make costly trips to NY. I strongly encourage if you or a family member find yourself in a situation like I was call him immediately! The quicker you call him the easier the process!!
To sum it all up Martin Kane is a phenomenal attorney and genuinely cares about his clients. Always keeps you updated and is completely honest with you. If you ever need him, he is a phone call or email away and ready to answer questions!" – Jeremy Morris
---
"I am a retired veteran of 20 years of service and a current law student in Portland, Oregon. While visiting NYC in 2015, I was transporting a firearm. (Which unbeknownst to me, is not legal in the state of New York). I was stopped at JFK Airport, charged with a felony, and thought my life was over. The crime I was charged with, carried a mandatory 3-year prison sentence. Since, so much was at stake, I needed the absolute best attorney to ensure my case was handled properly. Martin D. Kane fits this description.
Martin D. Kane is a phenomenal attorney. His long standing reputation with and knowledge of the District Attorney and Judge in my case was instrumental in having a felony gun charge overturned. He was a tremendous advocate who managed to have my case thrown out and I now am a thriving law school student. Much of this is due to the level of respect he has within the New York legal community. Now I have the opportunity to study law at Oxford University in England this Summer with a completely clean record!."
Martin D. Kane……You truly saved my life! – Matt Bacon
---
"He took the time to explain everything in detail to me. I felt like he actually cared about my outcome and well being. He was able to achieve a favorable outcome relatively quick and painlessly." – Jason Scott
---
"In October 2015 my life was about to change for the worse. I had been accused of some serious things. A friend brought me to Mr. Kane. My friend told me about a past situation and how Mr. Kane handled his case. He said his case was handled very well and that Mr. Kane was able to dismiss all charges.
I explained the accusations to Mr. Kane and he listened with empathy. He was very understanding in the situation and never once made me feel like he wasn't interested or that this was just another case. He made me feel like this was just as important to him as it was to me. If this would have gone any further it would have been a life changing event for me and my family. Mr. Kane reassured me that he would do what he could to make this as painless and quick as possible. Every Time I called for a question or to give him some information I had he was available and never made we wait for a call back from him. My case was dismissed within two months. He was persistent with the DA. He knew what he was doing. He made me feel at ease. I would recommend Mr. Kane for anyone in need. He is compassionate and understanding to each individual case." – Maureen Stephens
---
"Mr. Martin Kane came recommended to me by an immigration lawyer, when I was charged with a felony. After seventeen years of teaching at a High School, I was unjustly charged on a count of harassment and child endangerment by two teenage students. I was fired by my employer without any internal investigation, no compensation, and left ostracized among family, friends and colleagues. Mr. Martin Kane took on the case which lasted over seven months. During this time, he introduced me to the avenues of the legal system and counseled me on my rights. Among other things, he recommended a trustworthy private investigator to obtain helpful information towards my case. He regularly met with me, my wife and even my daughter who flew in from out of town to dissect the events at the court and decide on the next course of action. For people who have never been in the legal arena for even minor offenses – let alone something of this scale – Mr. Kane fulfilled a role far more important than legal counsel. He was a mentor. During the most challenging time of my life, Mr. Kane knowledgeably navigated my case and caringly remind me of the things that I had to be grateful for in life. Much to my relief, the case finally ended with in my favor. I believe that this positive outcome is directly related to Mr. Kane's thorough knowledge of the law and many years of experience. I do not regret selecting Mr. Kane as my legal representative, and I will remain grateful to him for the crucial role he played during this most trying time of my life. It is with pleasure that I recommend him and his legal expertise." – R Mob.
---
"Like many others who have sought the services of Martin Kane, I also found myself in a position of being charged with a felony while flying out of JFK. I am a student who was flying to move across the country to begin my graduate program, and instead found myself arrested and in jail. The entire experience was humiliating and terrifying, and the entire time I was scared to death of how this would affect the professional career I was pursuing, as well as how I would even afford a lawyer.
Knowing the seriousness of the charges, I searched for a lawyer who was knowledgeable in these types of firearms in NYC airport cases. Mr. Kane is very experienced in these cases: he knows the laws inside and out and has worked on a countless number of similar cases. I felt that he was my best hope to make sure I faced minimal damage from this unfortunate circumstance. Not only is his price very reasonable (it is a flate rate), he has done an excellent job of staying in contact with me and working with me from across the country. He has made every effort to act on my behalf and have me excused from appearing, and I have not needed to appear in NY to date.
If you are in a position where you found yourself arrested for the possession of a firearm in a NYC airport, I urge you to consult with Mr. Kane. He has a great amount of experience and knowledge of these cases and is your best chance at being able to walk away from the situation with the least amount of damage possible (outcomes of course will vary by the individual case). I am very glad to have him defend me and have nothing but good things to say about the experience." – Taylor G.
---
"While it would be incorrect to say I loved the experience of being charged with a felony, I can honestly say i could not have been better served than was the case with Martin Kane. After the Port Authority confiscated my legally owned handguns at the airport counter at LaGuardia airport and hauled me off to their holding pen, then NYPD threw me in the pokie for two days, I was faced with finding a good lawyer to prevent a minor inconvenience from turning into a life-changing event. I knew no lawyers in New York, so my wife did an extensive internet search and i made multiple phone calls interviewing lawyers. I finally settled on Martin because of the testimonials and my interviews with him. He came across as experienced, forthright and realistic about my prospects, while also charging less at a flat fee than every other lawyer i spoke with.
"Suffice to say, Martin was a communicative, responsive partner through the entire legal process with an outcome i couldn't have been happier with—-charges dismissed. If you have a firearms run in with the law in New York, please do yourself a favor and contact Martin." – Sean Callahan
---
"I found support and help from Mr. Kane during a very stressful experience. Also the best result possible." – Joe Ingber
---
"To whom it may concern. I am very pleased to provide the following summary review for attorney Mr. Martin Kane. While traveling through New York City and preparing to leave for home on a United flight back to Alabama my luggage was searched by the NYC Port Authority police and they found my pistol, unloaded, clips out and in a locked TSA approved container in my luggage with the signed orange TSA inspection sticker attached. The PA police asked if the container had a gun inside and did it belong to me, I said yes and they responded by arresting me and taking me to jail leaving my wife behind in a strange airport in a wheelchair refusing to help her! I called my son in Nashville to contact an attorney for me.
After hours of research on the Web and elsewhere my son selected Mr. Kane based on his reputation and experience and success in handling cases like mine. On January 6, 2014 Mr. Kane appeared in court in NYC on my behalf and my case was adjourned in contemplation of dismissal. This means that, six months from today, my case will be technically on the calendar and will be dismissed. I will not have to appear or do anything further. This was the best of all outcomes possible for me/my case! I have been very pleased with how Mr. Kane handled my case from that first groggy, up 36 hour, morning when he arrived to introduce himself to me at the Queens jail early that morning after I had spent the night in jail and just prior to my hearing before a judge, which he arrived in time to represent me, on such short notice! Mr. Kane provided wise and consistent advice, keeping me informed and of course his excellent abilities and efforts in achieving for me the best of all outcomes concerning my case! Our son David made a wise choice, indeed!
I am very very pleased with Mr. Kane's professionalism and personal care in successfully representing me! I wholeheartedly and enthusiastically recommend Mr. Kane's services to anyone in a similar situation as I found myself!" – Mike Connolly
Contact Our Firm Today
Contact The Law Office of Martin D. Kane at (718) 793-5700 to find out more about what we can do for you.
Client Reviews
Free Consultation
Fill out the contact form or call us at (718) 793-5700 
to schedule your free consultation.