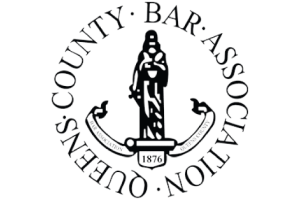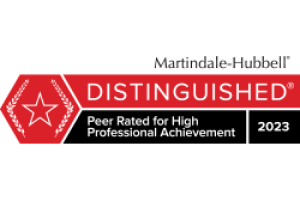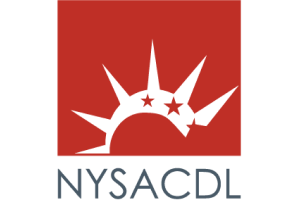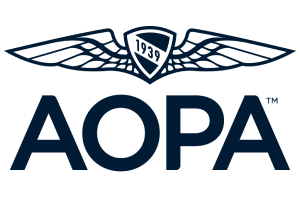 Defending Gun Arrests at LGA and JFK Airports in New York
If you have been arrested for possession of a firearm or other weapon at JFK or LaGuardia airports in Queens County, NY, you probably share several traits with almost all of my airport gun arrest clients:
1) You are a law-abiding citizen who is careful to follow the law.
2) You recognize the responsibilities of gun ownership and are careful to handle, store, and transport your handgun in the safest way possible.
3) When you flew to New York, you carefully checked with both your airline and the TSA as to whether it was legal to transport your firearm in your luggage. You also learned and followed the strict requirements such as unloading and segregating ammunition, using a TSA approved lockbox, and submitting a TSA Declaration form.
So why are you reading this website? You're an honest citizen who followed all the rules. When you left AnyTown, USA Airport, you were treated respectfully when you made your firearm declaration. Your luggage, with the TSA lockbox, was inspected and cheerfully accepted for your flight to JFK or LaGuardia and you had no problem retrieving your luggage in New York. But when you came to the airport to return home and followed the same approved procedure, all hell broke loose. You were arrested, spent several hours or overnight in custody, appeared before a judge where the DA asked for humongous bail, and you were finally released and told to come back with a lawyer. Now you're scared and fighting mad at the same time. What's going on?
The short answer is that New York has the toughest gun control laws in the world and does not recognize the legitimacy of any out of state licenses as conveying any rights in New York. To make matters worse, our current mayor has made gun law enforcement a signature issue and accordingly, the Queens District Attorney has set up a separate bureau headed by a high ranking official just for gun cases. There is now also a special court for gun cases, which is (I believe intentionally) presided over by a very tough judge. You're in trouble.
How much trouble? That depends on the specific facts, which I'll get into. First, before I scare you to death, let me assure you that a good Queens County criminal lawyer can almost certainly keep you from going to jail and can even keep you from having any criminal record at all. It is extremely important that your attorney be highly experienced in dealing with similar cases with both the Queens District Attorney's Office and the Queens Courts. Much of what you can read in magazines or online is written by persons, even attorneys, who have little or no experience handling firearms arrests at JFK and LGA. Unfortunately, some of the advice, in my opinion, is worse than just unhelpful-it is dangerous. For example, an article in Forbes Magazine (which quotes me) suggests that going to trial in anticipation of "jury nullification" is a viable and possibly best option. It's not.
Getting back to "how much trouble?," there are generally two possible alternate charges under New York law. If the handgun is unloaded, the charge is a Class E Felony with a maximum sentence of 1 1/3 to 4 years in state prison. In practice, there is rarely any threat of a jail sentence and the main goal is to avoid any criminal conviction at all. Possession of a loaded firearm is an extremely serious charge. It is a Class C Violent Felony with a maximum sentence of 15 years and, more importantly, a minimum sentence of 3 ½ years. That's right. If you choose to go to trial and are convicted, the judge has no choice-he must give you at least 3 ½ years in prison and as much as 15 years. But don't worry. If the judge gives you the minimum and you behave yourself in prison, you'll be out in just a little more than 3 years. See why going to trial isn't such a great idea?
None of this applies to you because you would never put a loaded firearm onto an airplane, correct? In fact, the TSA mandates that ammunition not be in the firearm and you carefully complied. Unfortunately, New York has its own unique way of defining a loaded handgun. Our highest court, in its wisdom, holds that a handgun is loaded when "the ammunition is in close proximity." In your case, that means that if you followed the TSA instructions and unloaded the gun and put the ammunition in your luggage, you had a loaded gun! I'm not saying this makes any sense, but it is the law in New York.
I tell you all this not to scare you, but simply to make you aware that this a very serious charge with very serious potential consequences. If handled recklessly or improperly, you could wind up facing a lengthy jail sentence and a felony record. An experienced Queens criminal attorney, particularly a lawyer who handles many firearms arrests at JFK and LaGuardia airports, will avoid the obstacles and pitfalls that can cause a disastrous result. General legal knowledge and common sense aren't enough, because this crazy law and its implementation defy common sense. I can assure you that I am one of a very few lawyers highly experienced in handling New York airport firearms arrests in Queens. Over the years, I have handled literally hundreds of them, probably far more than any other lawyer. We are located midway between JFK and LGA, directly across the street from the Queens Criminal Court. I never make promises as to the outcome of a case (run quickly from any attorney who makes guarantees or promises), but I can truthfully say that I have never had a client go to jail or even get a criminal record where the firearm was declared. I put a great amount of time and effort into presenting you and your case in the best possible light with the people who matter and it pays off with excellent results.
Most unfortunate people who find themselves in this situation are not from the New York area and have no idea where to turn for help. They are often referred to or find attorneys who charge them fees of $15,000 or more "because the charges are so serious." Having "been there, done that" many times, I am able to charge substantially lower fees without compromising the quality of my representation.
If you are interested in retaining me to represent you, give me a call or email for a no-obligation consultation. This little article hardly scratches the surface and I am happy to answer your questions and provide you with more information. If you choose to retain me, the fee quoted will be all-inclusive with no increases for "additional court appearances." I look forward to hearing from you.
Contact The Law Office of Martin D. Kane by calling (718) 793-5700
Free Consultation
Fill out the contact form or call us at (718) 793-5700 
to schedule your free consultation.