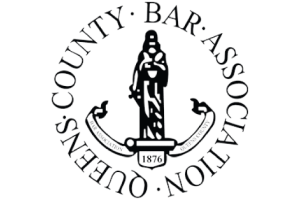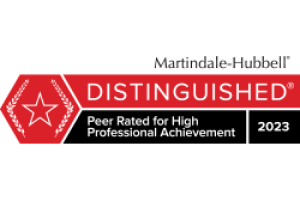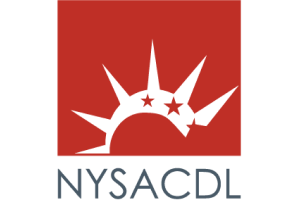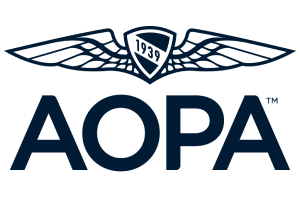 IF THE CHARGE IS DISMISSED, DOES IT REMAIN ON YOUR PERMANENT CRIMINAL RECORD? CAN YOUR EMPLOYER ACCESS THIS RECORD?
Interviewer: If a domestic violence case was dismissed, does the charge remain on someone's record, and would employers be able to access the record?
A Case That Is Dismissed Is Sealed And The Accused's Fingerprints And Photographs Are Destroyed
Martin Kane: No. If the case winds up actually being dismissed one way or another that means that the record is sealed. The fingerprints and the photographs are destroyed, and the person is entitled to say in New York state that they've never been arrested. If the case is ultimately dismissed, it should have absolutely no effect on the defendant's future life.
Can A Charge Of Trespassing Be Considered A Domestic Violence Incident?
Interviewer: Could a charge of trespassing ever be considered a factor in a domestic violence?
Martin Kane: Yes. Again, like just about any other crime, a domestic violence case really doesn't have to be violent. It's a crime committed by a spouse or somebody in a significant relationship against their partner or family member. Anything can be sent to the domestic violence part. It could be a trespass. Certainly, trespass could be one of the charges that are leveled.
New York State Considers Domestic Violence As An All-Encompassing Term To Classify A Criminal Act Against A Family Member Or Domestic Partner
Interviewer: I am aware there are differences in terminology about certain charges. Does that also apply to domestic violence? For example, I've heard of the terms "domestic battery" and "family violence." Is that all the same thing?
Martin Kane: No. Those terms don't really have any meaning in New York law. They're just descriptive terms. Domestic violence is really all-encompassing. Domestic battery is essentially an assault. Family violence, again, that's part of domestic violence. There really is nothing there that differentiates them.
Will Your Arrest For An Incident Of Domestic Violence Become Public Knowledge?
Interviewer: It's all about privacy, I imagine, in this situation. Do you think that when someone is arrested on this type of charge, many people start finding out automatically?
Most Domestic Violence Cases Are Not Publicized By The Media
Martin Kane: Maybe with a person who's some sort of a celebrity. Most people are generally not celebrities and the situation doesn't reach the media unless there are some serious issues involved. These are generally not the types of cases that wind up in the press.
Felony Charges Stemming From An Incident Of Domestic Violence
Interviewer: Have you handled cases for clients that felt the situation was hopeless? Possibly they were facing felony charges and the case is quite serious.
In All Cases, An Attorney Can Work To Always Mitigate The Situation
Martin Kane: In every case, there is something that you can do to help somebody. There are always things that you can do to make the punishment less severe. There are always things that you can do to show your client in the best light and get him in the very best disposition that's possible.
There are cases where that may entail a punishment of some kind. Your job in a situation like that is to make sure that the punishment is the least possible in a situation. That does occur, particularly in more serious felony cases.
It Is Possible In Some Cases To Have The Felony Charge Reduced
Even when the charges are felonies, there are many cases where we get them reduced and there are many cases, even with felonies. where we can work it out where the person winds up with no criminal record whatsoever.
Certainly, you cannot promise that to a client, but it happens frequently that we can do that. It just takes a lot more work.
Do Not Discuss Your Pending Case On Social Media
Interviewer: Have you ever seen situations where social media comes into play, like Facebook for instance?
Martin Kane: In the past few years, we've seen numerous cases where defendants are accused of using social media like Facebook to harass or menace an alleged domestic victim. To my dismay, occasionally clients will continue to post or communicate on Facebook, etc., resulting in new or enhanced charges. Needless to say, DON'T DO IT!
Sometimes it is the so-called victim who posts threats and diatribes against the defendant. If you see these posts, notify your attorney immediately. In addition to protecting your physical safety by reporting them, your attorney can use this information to obtain a more successful outcome to your case.
In short, it is never advantageous to the defendant for his name to appear in the social media or the press in relation to a criminal case, even when the case is finished. Remember that, in the age of Google, any comments by or about you can be easily found indefinitely. We've had many cases where the case winds up in the press. I will never discuss the facts of any cases of anybody that I represented. I don't think discussing your case is in your best interest, even if the case is done and over with.
I've handled numerous domestic violence cases from the most minor up to murder cases involving domestic violence. But I never discuss the circumstances of my cases with the press or anyone else.
Find out more by contacting The Law Office of Martin D. Kane at (718) 793-5700.
Client Reviews
Free Consultation
Fill out the contact form or call us at (718) 793-5700 
to schedule your free consultation.