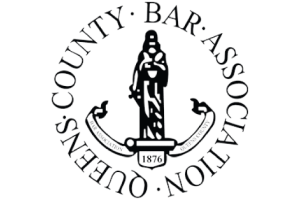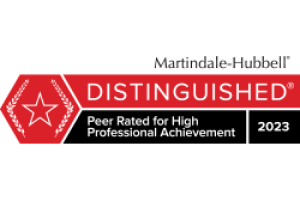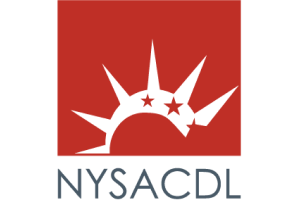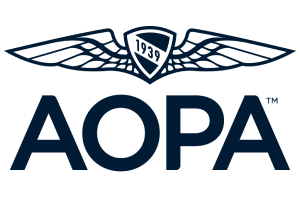 Experienced Trucking Violation Defense in Queens Criminal Court
No, you didn't misread the caption for this article. In Queens County, trucking violations are handled in Queens Criminal Court, Part AR2, located at 120-55 Queens Blvd. in Kew Gardens. Trucking violations are handled by the same judges and judicial hearing officers who hear other criminal matters. The court is a little difficult to find, being located in the back of Queensboro Hall. If you have to appear personally at the court, make sure you arrive early, by 9 a.m. at the latest. After that, a long line forms outside the building and you can be out in the elements for an hour or more.
Standing Up For Trucking Companies In Traffic Violation Cases
As most owners of trucking companies (even the smallest companies) already know, corporations must be represented by a lawyer for even the most minor violations. If they don't already know this, they find out when they waste a day in court and are told to come back with a lawyer. Worse still, some owners simply give up and don't appear. Big mistake! The judge will enter judgment on each and every violation charged and will impose a large fine, often $1,000 or more, on each and every charge! Yes, those judgments can be overturned with a timely application, but it's more difficult and costly than retaining an experienced lawyer in the beginning.
I am Martin Kane, an attorney who has handled hundreds of trucking violations cases in Queens County and surrounding counties for many years. Despite all that experience, I could not begin to catalogue all of the myriad violations that truckers are subject to. Among the most common violations are overweight, overlong, overwide, etc., failure to display various permits or signage, and, of course, thousands of different "equipment violations" as specified under several different laws. No, I don't have them all memorized. I often have to look carefully at the law itself. This can actually be a big advantage. Many times, the officer does not include all the necessary allegations in his complaint to prove the violation. Sometimes, the officer will even cite the wrong section of the law. In these situations, the officer doesn't get a second chance and I'm able to get the charge dismissed.
The Court Process When It Comes To Trucking Violations
Let me emphasize that most violations are issued to the (usually corporate) owner of the truck. These are the so-called "pink summonses" which are always returnable in the Queens Criminal Court Summons Part AR2. The driver may also receive traffic summonses himself. These are the familiar red light, stop sign, speed, etc. violations and also truck route violations. The driver will receive a "yellow summons," returnable in the traffic violations bureau. There are several locations for the traffic violations hearing offices in Queens. I don't appear there. If necessary, I will refer your driver to a traffic attorney who can handle a traffic bureau case more economically than I can.
So what actually happens when you bite the bullet, realize you have to retain a lawyer, and hopefully contact me? Your first question is going to be, "What outrageous fee are you going to charge?" Before answering, I'll want to know the number and nature of the summons(es), but in most cases, the entire fee will be around $600. If you check around, you'll find many lawyers charge more and a few charge a little less. If I handle your case, I'm going to thoroughly interview you, carefully go over the repair documents you provide, and research the applicable statutes and related law. Then I'm going to spend a morning in court negotiating with the police or DOT representative and with the judge or judicial hearing officer. Most times, I can do everything in one appearance, but sometimes I can't get the best possible disposition and I have to appear again. I don't charge additionally for that unless it's clearly your fault (e.g., necessary repairs or permits are not completed prior to the court appearance).
What You Will Need To Do
When you first retain me, I'll ask you to bring, fax or email the summonses as soon as possible. I want to look them over, see the actual charges, and see if the summons(es) are defective. (Yes, that happens and it's a great feeling.) Many equipment violations, if cured or corrected, will result in a complete dismissal of the charge. Other violations, primarily "out of service" violations, are subject to heavy fines and won't be dismissed. These violations, most typically involving the failure to properly secure the load or allowing a really dangerous condition, have to be negotiated with either the police or DOT representative or directly with the court. If not properly handled, violators sometimes pay many thousands of dollars in fines. We can usually negotiate a much more reasonable settlement.
Before I go to court, you and I will have discussed the steps taken to cure the violation and, for out-of-service violations, the steps taken to assure no repeat of the dangerous condition. When I go to court, I will be armed with the full documentation you have provided, along with the research I have done. While you are welcome to come to court, you are not technically a party and there is no reason for you to appear. The only caveat is that any fine negotiated and imposed must be paid by the end of the court day. Someone must be available to pay that day, unless you are sufficiently trusting to leave an adequate amount of money with me to pay the fines, with any excess to be returned. If a fine is imposed and I can't assure the court that it will be paid "today," the judge will vacate the disposition and adjourn the case to another day. That means you'd be charged for an additional court appearance, so be sure that you're covered to have any imposed fine paid that day.
Vacating Of Judgments
One last thing: If no one appeared on the original return date for the summons(es), the judge most definitely entered judgment and imposed substantial fines for each violation. These judgments are no different from any other judgments and can result in substantial aggravation and cost for both you personally and your business. The court will eventually send you notice of the entry of those judgments, but I strongly suggest you retain counsel immediately to vacate those judgments.
How To Contact The Law Office Of Martin D. Kane
As an attorney who has handled many hundreds of trucking violations, particularly in Queens Criminal Court, for many years, I believe I can obtain the best possible disposition of your trucking violation summons(es). I'm happy to discuss your case with you with no obligation of any kind.
To arrange a free initial consultation, call (718) 793-5700or contact our office by email. Our offices are conveniently located directly across from the courthouse in Queens County.
Client Reviews
Free Consultation
Fill out the contact form or call us at (718) 793-5700 
to schedule your free consultation.