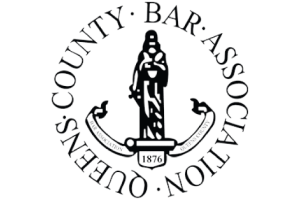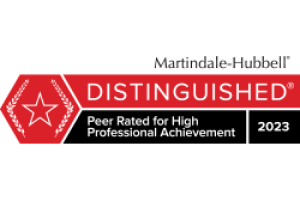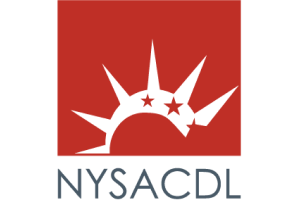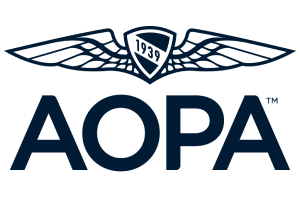 What Can Someone Expect When They Call Your Office for a Criminal Case?
When someone calls our office, they will speak with the receptionist who may ask a few details about their case. She then will put them on the phone directly with me if I am in the office or reachable. There are times I may be in court, but I will always call back as soon as possible. When they speak to me I will ask for more specific details regarding their case and history, such as the date of their arrest, have they been arrested previously, and any other questions that will lead me in the right direction to determine how I may best help them. It is important to note that they will be talking directly to me, not to one of the associates. In a very short amount of time I can give them a good idea of how I think their case should be handled and answer any questions they may have as well.
Will I Meet With You In Person Before I Decide To Hire Your Firm?
Before deciding to hire any attorney, if time permits, it is always desirable to meet and speak with the attorney in person. Sometimes this is not possible because someone has been arrested and they need help right away, but most of the time situations have less immediate urgency, which would allow for a proper face-to-face meeting. It's always a good idea to meet personally with any attorney you are considering in order to get a sense of her or his demeanor and approach to enable you to make a more informed decision. I don't charge for an initial consultation so you are welcome to come in and discuss your case with me anytime, with absolutely no obligation. This will put you in a great position to determine whether I am the right attorney for you.
What Can I Expect In My First Meeting With You When I Come To Your Office?
Sometimes, in a first meeting, depending on the type of case, you may not have much information at your disposal yet. As far as any information that you would need to bring with you, in criminal cases, particularly white-collar criminal cases, there really is not much that you are likely to have that early in the process. You should avoid bringing witnesses with you to a first meeting because I am not your attorney at this point. Thus, in most situations you can just come in by yourself. If you happen to have a copy of the criminal court complaint that will be helpful and you should bring it with you, but the primary objective of our first meeting is simply to sit and discuss your case in detail. As to what's going to happen at that time, I will inquire about your case and the circumstances, then give you an honest appraisal of what I believe I can do to help you. In some situations you may decide on the spot that you want me to represent you, and we can set up the process right then. Sometimes someone may decide that they want to think about it and possibly see other attorneys before they make a decision, and that is completely understandable. You will never feel any pressure from me, as your decision to hire an attorney is an important one. I encourage you to take whatever time you feel is necessary.
How Often Will I Meet With You During My Ongoing Criminal Case If I Hire You?
During the course of your criminal case you will get regular and consistent updates as to the progress of your case. If I have a conference with the District Attorney in your absence, I will certainly inform you about that as quickly as possible and share all the details of that conference. If I am engaged with various legal activities such as motions and so forth, I will fully disclose that and go over everything with you. I respect the fact that you are the person who has so much at stake, so you should know everything that is going on in your criminal case at all times. We will usually have frequent meetings depending on the particular type of case. I always want you to be completely informed and up to date, and involved, because it is your case!
Will Anyone Else Be Working On My Case If I Hire You?
In most situations I will be the sole person working on the case. I handle all of the motion practice myself, as well as all meetings with district attorneys or other people involved in the case. The only situation in which another attorney might be involved would be in cases that require specific expertise such as from an immigration lawyer with more detailed knowledge about immigration consequences. Typically most everything, if not absolutely everything, in a case is handled directly by me.
How Does Your Office Charge Clients For Criminal Cases? Is It On Hourly Basis Or Flat Fee?
The fees our office will charge depend on the type of case. In the vast majority of cases we charge a flat fee, which is determined right away so that you will know up front how much the case is going to cost. We do not charge by the number of times we appear in court, so if we go to court frequently, you can be assured it's for a good reason. Many court appearances are short and accomplish very little, but this is not due to any fault on our part. Additionally, fees will vary depending on whether the case is going to be tried in a full-blown trial or whether it can be completed without a trial. And of course, the type of case it is and whether it will be heading to the higher court, etc. can also become factors for determining fees. All of this is discussed in advance so that the client will always know exactly what their case is going to cost.
In a small minority of cases, particularly investigatory cases involving a lot of detailed work, and when our goal is to prevent people from being charged at all, we will sometimes bill on an hourly basis, but again, it's only for a small minority of cases.
For more information on Retaining An Attorney For A Criminal Case, a free initial consultation is your next best step. Get the information and legal answers you are seeking by calling (718) 793-5700 today.
Client Reviews
Free Consultation
Fill out the contact form or call us at (718) 793-5700 
to schedule your free consultation.